One Stop Solution to all Institution's Need
Accurate, Efficient, Structured
An end-end educational management solution expert
Campus Digitalization with Scalable Cloud
Secured, Extensive, Economic
iBoss Education Management system is a comprehensive web based solution specifically designed for Higher Education Institutions. Being one of the popular ERP, iBoss EMS is implemented in leading Colleges. All academic, administrative and financial information are centralized in single solution. Performance insights through various analyses drive quality results.
Supports Accreditation
The philosophy of NAAC is based on objective and continuous improvement rather than being punitive or judgmental, so that all institutions of higher learning are empowered to maximize their resources, opportunities and capabilities. iBoss Analytics helps to perform Assessments, Statistical and Analytical reporting on Admission and Result Data
Support CBCS
The CBCS provides choice for students to select any course from the prescribed list of courses
(core, elective or minor or soft skill courses). Iboss EMS supports transparent CBCS where students themselves choose their elective in their login on first cum first serve basis to ensure the allotted strength of student registration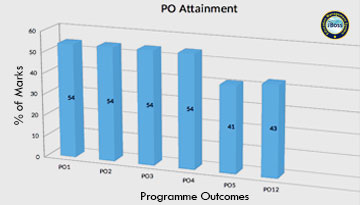 Supports OBE
In Outcome based Education model, education Institution may specify any outcome (skills, knowledge and attitude), for each course and these outcomes are measured through various assessment tools. Iboss EMS supports to analyse these tools such as Mid -Semester and End Semester Examinations, Tutorials, Assignments, Project work, Labs, Presentations, Employer/Alumni Feedback etc
Batch Management
Subject Management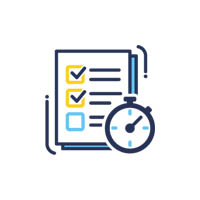 Internal Exam Management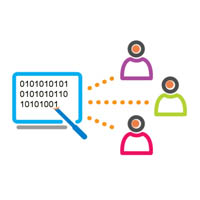 Digital Student Record
Summary on Faculty profile
Research Activities (Mphil., Ph.D)
Student Extension Activity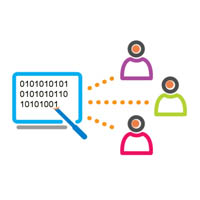 Result analysis on Passing out Students
"Admission, Fee payment, Transfer Certificate and all Academic activities are made Online with iBoss EMS and our Institution is heading towards Campus Digitalization."
Dr. M. Selvaraj,M.Sc, Ph.d,
Principal, Guru Nanak College (Autonomous)
"Online Exam application with Payment gateway enrich our process and reduce our man hours to great extent."
Tmt.Jothi Kumaravel,M.Com.,M.Phil.,Ph.D.,
Principal & Secretary Ethiraj College for Women (Autonomous), Chennai.
"iBoss - EMS implemented by Apple G Web Technology Pvt.Ltd, Chennai has been providing a customized support for various activities related to examination processes of this Institution"
Dr. A.Joseph Durai M. A., M. Phil., Ph. D
Principal Loganatha Narayanasamy Government College, Ponneri
"we availed the services of M/s.Apple G Web Technology Pvt.Ltd, Chennai for our software needs recently and we found the quality of service exemplary and customer centered"
Dr.A.Arivudai Nambi
Project Director M.S Swaminathan Research Foundation, Chennai.
"Apple G Web Technology has provided a most cost effective state-of-art product for effective dissemination of information and interaction between our faculty and students."
Thiru. D.Saalai Maran
Executive Director Footwear Design & Development Institute, Chennai.
"We are very much satisfied with the security system and quality of the product. We would like to thank for their valuable assistance to us on the successful completion of this ongoing project."
Dr.Mrs.K.Manimegalai,
M.Sc,M.Phil,Ph.D Vice Principal(S.S) & Head, Department of Physics Ethiraj College for Women (Autonomous), Chennai.
How can we help for NAAC/Audit Process
Summative Profile information of Faculty
Various Feedback system including Entry and Exit Survey
Readily available NIRF Reports
Relevant reports for AQAR preparation
Documentation of activities supports Quality Improvement
One stop solution for Institution's Need
Two step authentication in every process
Three layer Security
Four Hundred plus reports
Five major Autonomous colleges under University of Madras associated with iBoss
Mobile friendly User Interface
Solutions for all exclusive and extraordinary cases is readily available as iBoss is serving more than a decade for Autonomous Institutions
Instant Biometric Attendance and reports for PayRoll
Mobile Application for Student to know academic activity
Mobile Application for Faculty to post attendance and marks
Provision to conduct Exam online
Online Question Paper Module and Camp valuation system
Entry Survey and Exit Survey
Alumni Feedback
Research Module
Private Limited Company proving Scalable Cost effective IT solutions
Working with Both Government & Non Government Organizations
Tamil Nadu Electricity Board is one of the Major client since 2006
Young Dedicated Development and Support team with strong technical and managerial skills
Focus on client's Success.
College ERP Software,
Education Management System,
College Management Software,
School Management Software,
Student Tracking System,
College Administration Software,
NAAC Auditing Software,
ERP Solution For Educational Institutes,
School Administration Software,
Track Students Performance & Send SMS to Their Parents,
Online Exam Module,
Best College Management Software,
University management system,